A huge milestone for us, we published the first version of the Datoris Chrome browser extension.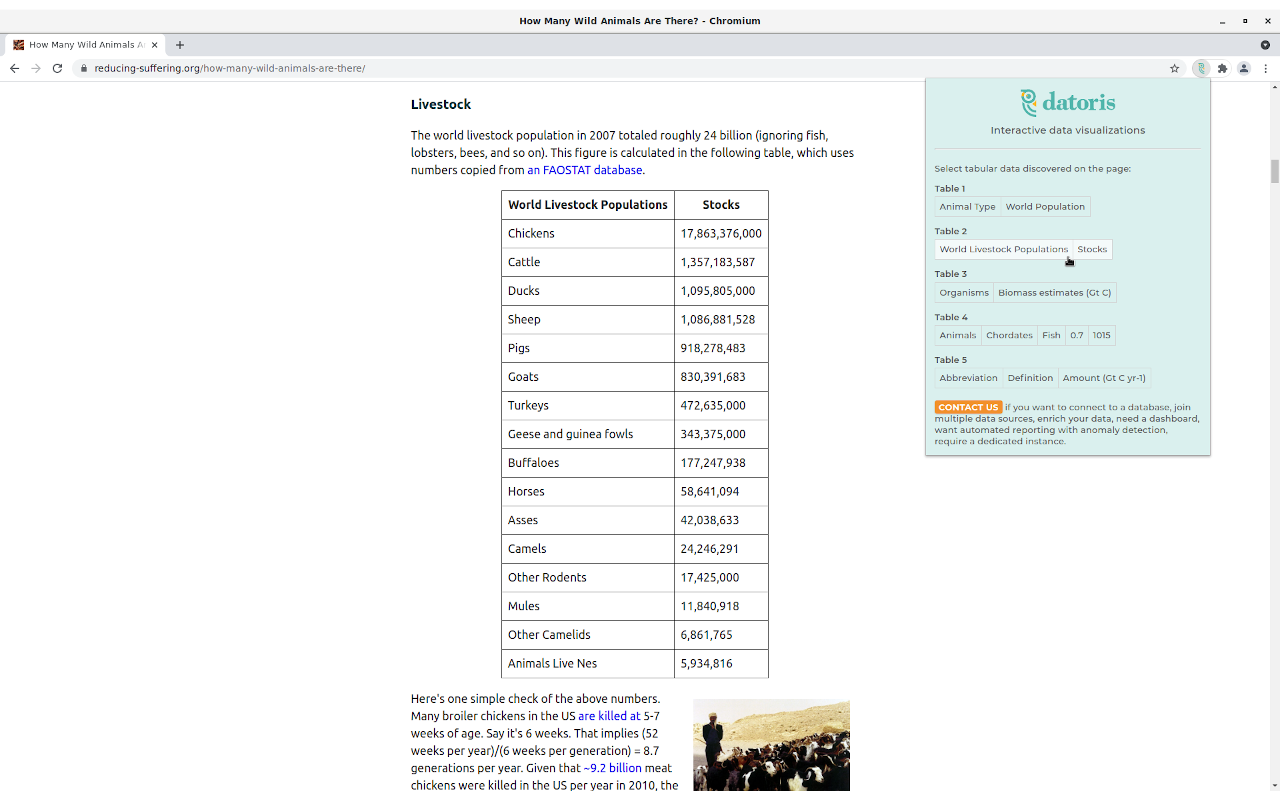 Recognizing and collecting data from the currently active tab in the browser integrates web scraping with business intelligence, with no setup, registration, or coding required.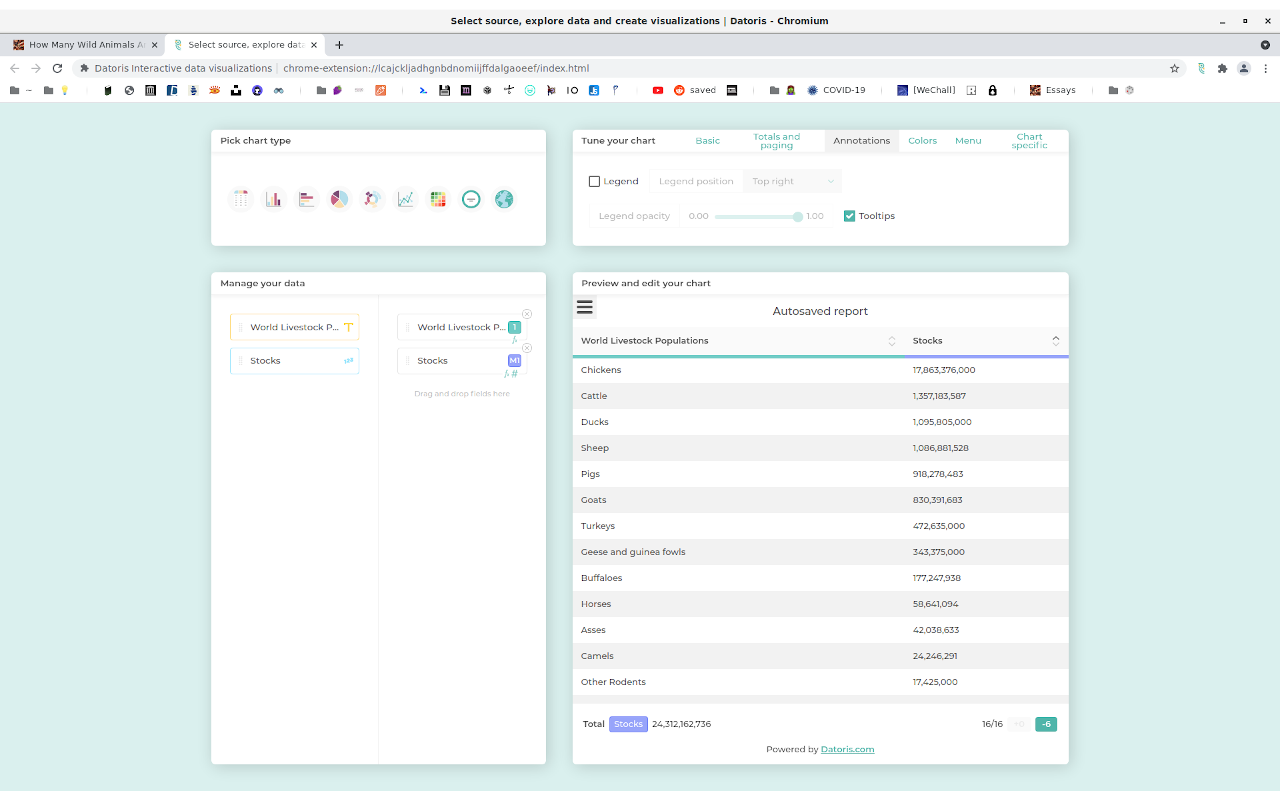 There is no extension like it, which makes us proud and hopeful Datoris will reach a new audience, introducing them to analytics.
The idea is quite simple, whenever you see tabular data on any website, be it Wikipedia, stock exchange, or a restaurant menu, you fire up the extension, and interactively explore the data. That way you can filter it, look for outliers, aggregate it in various ways, sort and format, play with different types of visualizations and export the result, the same way you would on the classic Datoris explore page.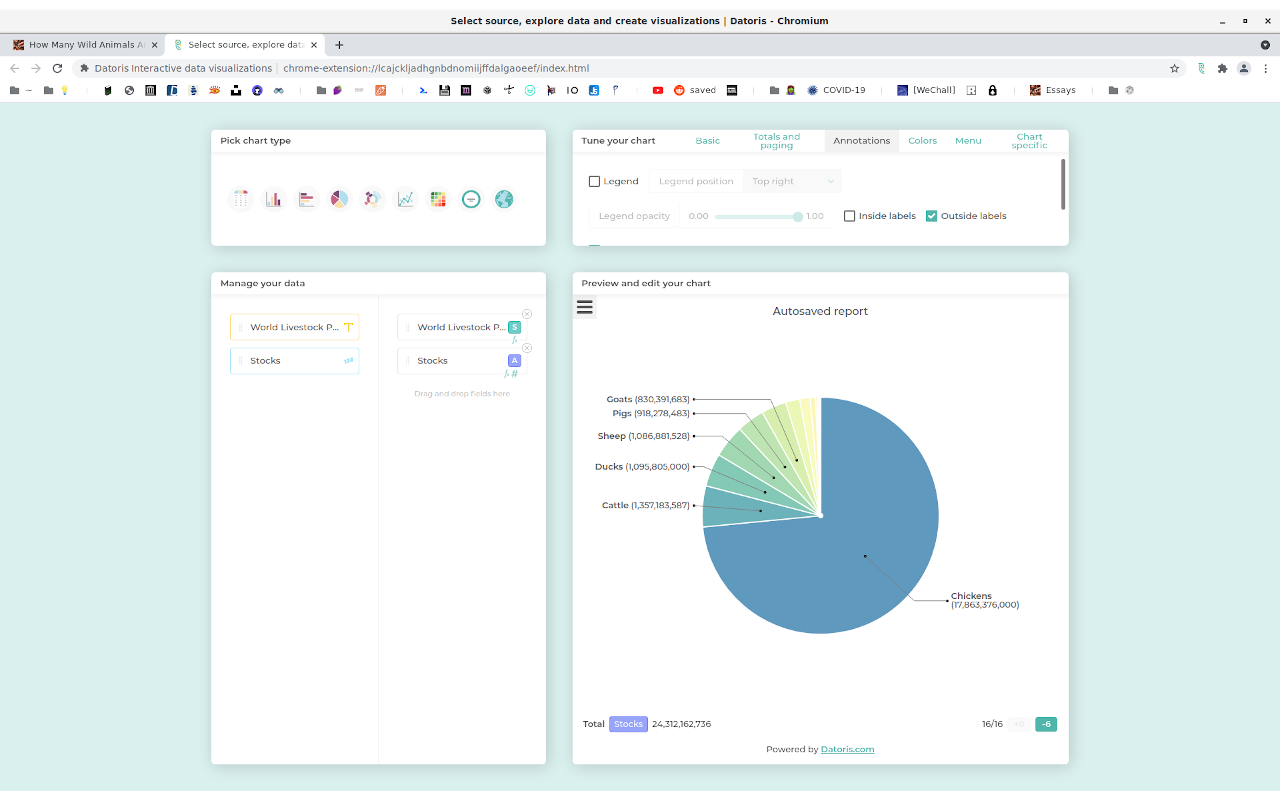 This way we demonstrate embeddability and white-labeling as a feature Datoris offers to our business partners. They can seamlessly integrate analytics with their products, without the need for custom development.